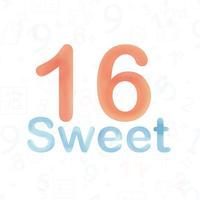 Sweet 16 puzzle
Free Get
Sweet 16 puzzle Description
Looking for a fun new puzzle game? The Sweet 16 gaming app is your solution! Sweet 16 is a puzzler's delight. You can make playing with numbers more fun than ever with this new and engaging app.

Sweet 16 is played with a 4-by-4 grid of squares and the numbers 1 through 16. To solve the puzzle, the player must to fit each of the 16 numbers into the grid, using each number only once. Each new game gives the user a new challenge and a new puzzle.

The player can choose a level that matches their math and puzzle skills. Sweet 16 has three levels of play. Lower levels helps players learn and develop their skills, providing hints along the way. The hardest level is for the bravest mathematicians. It offers no hints.

This exciting new app will entertain idle hands and add wrinkles to your brain. Challenge yourself and download Sweet 16 today!
Sweet 16 puzzle 1.0 Update