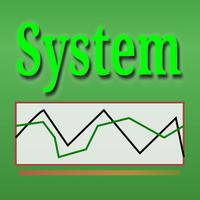 System Guard - system, data traffic, routing table
$2.99
Screenshots for iPhone
More Screenshots for iPad
System Guard - system, data traffic, routing table Description
System Guard can shows detail information about your iDevice. It shows the hardware spec, system run-time info, sensor data, and network status. You can also e-mail the report as plain text and Excel file (.xlsx) for backup or sharing with friends.

If you do not need so many features now, you could buy Lite version (System Guard Lite), and upgrade your Lite version by in-app purchase later.

Please see more screenshots in http://apps.textstarter.com/systemguard-features

System Guard starts with summary page. The summary page could let you know device status quickly, it provides you a simple UI for memory usage, disk usage, battery status, CPU utilization, and process list. If you need to investigate detail, please go to other pages to see detail items.

Recording (also works in background mode) :
1. CPU Utilization, Memory Usage, Data Traffic - Record system run-time info and export as xlsx file. (background mode only up to 3 minutes in iOS 7)
2. GPS track - Record GPS signal and export as KML, GPX, and xlsx formats.
3. Core Motion - Record Core Motion and Device Motion events, then export as xlsx format and analysis in PC. Core Motion event includes gyroscope rotation rate, accelerometer, magnetometer. Device Motion event includes roll, pitch, yaw), quaternion, rotation rate, gravity, user acceleration. The sampling rate is adjustable for experiment.

OS System Info:
1. The usage of memory - RAM chip size, free memory, wired memory, active memory, inactive memory, other memory (ex GPU), page in/out/fault.
2. Disk information - every mounted disks info: total space, free space, block size, filesytem, mount point, mount flags
3. System loading - average loading, mach factor, CPU utilization(average and per core)
4. Kernel info - OS Type, OS Release, OS Revision, Version
5. boot time, uptime, system name, system version, time zone, locale language

Network Status:
1. WiFi and Cellular - WiFi's SSID, BSSID, AP vendor, Cellular's carrier name.
2. Data traffic - data rate for each interfaces. TCP, UDP, IP packet count
3. TCP/UDP connections - all TCP and UDP connections, include listening port. For active connection, it shows TCP state, local IP:port, remote IP:port, TX/RX data size. You can also get the IP geolocation.
4. Routing table - all routing entries in routing table, destination IP, gateway, interface, routing flags, use count, reference count, expire time. You can also get the IP geolocation.

Device Info:
1. Battery - level, is charging, is plugged power
2. Audio - output volume, input volume, any app playing audio, microphone and headphone status, current input device and output device, sampling rate
3. Display - resolution, brightness, external display count.
4. Camera - flash, torch, low light boost, focus mode, exposure mode, white balance mode
5. GPS - latitude, longitude, altitude, accuracy in both horizontal and vertical
6. CoreMotion - gyroscope rotation rate, accelerometer, magnetometer. The iOS processed device motion result: (roll, pitch, yaw), quaternion, rotation rate, gravity, user acceleration, magnetic field with simple 3D graph. Activity and step count in iOS 7.

Hardware Spec:
1. CPU - CPU family, number of core, L1/L2 cache size,
2. GPU - GPU vendor, OpenGL version, OpenGL extension, OpenGL limitation
3. Device Compatibility - the device features to ensure your iDevice can support App's requirement.
4. device model, hardware machine, hardware model, application processor, flash size, ram size

===========================================
* Today Widget (iOS 8 only)

SystemToday provides rich information in Notification Center:
1. CPU utilization,
2. system loading,
3. free memory size,
4. free storage size,
5. WiFi/Cellular data rate.

* Continued use of GPS running in the background can dramatically decrease battery life.
More Information
Language:

Catalan

Chinese

Czech

Danish

Dutch

English

Finnish

French

German

Greek

Hebrew

Hungarian

Indonesian

Italian

Japanese

Korean

Norwegian Bokmål

Polish

Portuguese

Romanian

Russian

Slovak

Spanish

Swedish

Turkish

More