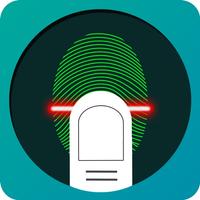 Talent Detector Prank - Genius Checker
Free Get
Screenshots for iPhone
More Screenshots for iPad
Talent Detector Prank - Genius Checker Description
Talent Detector Prank

Talent Detector is a very fun prank app where use fingerprint scanner to detect talent level of people. Choose the results and prank your friends.

Have you ever asked yourself, am I a genius or just normal? This game is a fun way to answer that question.

Have you ever wondered if your friends think you are intelligent? Scan your finger and see if the application will give an answer that will amaze you!

Will other people dare to test it themselves and see the results ? If your friends think they are clever or ingenious, they will be amused by this game.

Talent Detector Joke is just a joke app, and is for entertainment purposes only. In the real life, that would be impossible even for real fingerprint scan machine. It's still a great gag for parties or for impressing the ladies at the club!

In order to scan you must touch the screen and hold it. The application will start analysing. Your result will be displayed immediately. Possible results are: genius, talented, intelligent and wise

How to use :
- Select the result (you can see instruction in the screenshot). Default is random.
- Hold your friends finger on the fingerprint scanner.
- Wait to 100% percent.
- And done.
Note: This is a prank detector application and show fake calculations.

Features:
- There are 4 type: genius, talented, intelligent and wise.
- Easy to use, only you can know the result!
- Play jokes on your family!
- Make your girlfriend or boyfriend laugh!
- Has a realistic percentage bar that makes it look like it's actually reading your print!

We thank you for downloading this detector app! Remember: it is just for fun, a way to play a joke on your friends and bring joy to your day.

Probably everybody goes through periods when they think they are not intelligent. So stop worrying that you are not clever or wise with the help of this application.