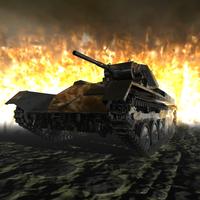 Tank Driver
Free Get
Tank Driver Description
It's easy to park a car. Turn the wheel and just drive.
It's not dangerous at all.
What about a panzer. Can you drive a panzer as a brave artillery like you park your car?
You are not driving your vehicle on the highway.
This is battlefield, this is war. And you are parking the deadliest weapon of the war.
Be careful highly explosive TNT barrels are everywhere, try to drive your panzer without hitting any explosive unit of the battlefield.

The most dangerous parking game in real battlefields.