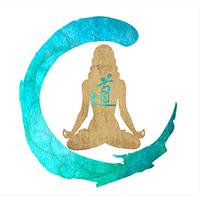 Tao of Venus
Free Get
Tao of Venus Description
Walk the path of wellness with our Tao of Venus Women's Wellness App. Our custom nutrition, movement and lifestyle plans, will be your guide towards optimal wellness and living. Developed by Functional Medicine practitioner and Traditional Chinese Medicine expert and a leader in women's health, Beth Meneley, L.Ac., we help you redefine Women's Wellness. Our easy to follow plans to optimize hormonal health, brain health, pain and inflammation, weight loss, thyroid imbalances, gut health and longevity will help you live your best life.

We recommend starting with either the Keto plan, auto-immune plan or anti-inflammatory, depending on your current wellness goals.

Take advantage of the Health App import data feature to easily share your health metrics (blood pressure, weight) and movement stats with your practitioner.

Easy, intuitive App makes it simple to follow and log your progress
-Set goals and personalize your profile
-Track Weight, Nutrition, Sleep, Symptoms, Exercise, Meditation and More
-Automatically sync with your fitness trackers and apps including the Apple Health App & Fitbit
-Automated Reminders to help keep you on track
-Inspirational push notifications to keep you motivated
-Detailed Daily Meal Plans
-Delicious, Healthy Recipes to keep you inspired
-Shopping Guide with What to Eat / What Not to Eat

DISCLAIMER
Medical Disclaimer: The Tao of Venus App is not a medical device. The information in The Tao of Venus App is provided for informational purposes only and is not intended to diagnose, cure or prevent any disease. It is also not intended to replace a consultation with a qualified health care professional. It is not intended as medical advice and DOES NOT create a doctor-patient relationship with you and Tao of Venus. This is not a prescriptive treatment. If you have concerns about your individual health or management of your symptoms, please consult your physician or qualified health practitioner. In addition, please consult your healthcare professional before stopping or taking any medication or nutritional, herbal or homeopathic supplement, or beginning any treatment for any health problem. Information and statements regarding dietary supplements have not been evaluated by the Food and Drug Administration and are not intended to diagnose, treat, cure, or prevent any disease.
Tao of Venus 1.23.1 Update