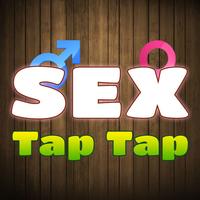 Tap - Fast Finger
Free Get
Tap - Fast Finger Description
Tap - Fast Finger is a fully entertaining game! Comes with two mode:

Time Attack Mode:
- 60 seconds to you to catch as many falling sex symbol as possible
- Don't catch the bomb.
- Move your finger... as fast as possible.

Survival Mode:
- You can't miss a single symbol.
- Don't tap the black bomb. Your reflexes might give in. Don't.
- Be careful the laser in the bottom of screen.
- It's crazy mode.

Features:
- Global score competition via Leaderboards. Compete against friends.
- Two modes: Time Attack and Survival
- Challenging. Tests your reflexes.

Tap as many sex as you can, they are falling and infinite. Enjoy!

--
If you got any problems with Tap - Fast Finger Game, please leave your comment or send us an e-mail, we will do our best.
Tap - Fast Finger 1 Update