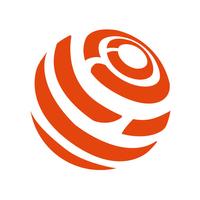 Tecan CNS
Free Get
Tecan CNS Description
Are you using Tecan instrumentation?

Do you feel confident to leave your instrument unattended?

Tecan CNS™ (Common Notification System) keeps you informed about your instrument's status allowing you to walk away with confidence.

With CNS you can view a list of Tecan instruments that are connected to your network. The current status of each instrument is shown (i.e. idle, running, user interaction required or error). Push Notifications inform you in real time of important events.
Tecan CNS is also a trigger for IFTTT (If This Then That) allowing you to access an ever increasing range of services.

Now Tecan CNS allows you to integrate a live webcam stream into the mobile app so you can see your instrument in the lab.

CNS is Compatible with:
- Fluent® Gx – FluentControl 2.2 and higher
- SPARK™ - SparkControl Magellan™ V1.0 or higher
- Infinite™ - Magellan V7.2 or higher
- Freedom EVO® - Freedom EVOware 2.8 or higher

Tecan is one of the world's leading players in the Life Science supply industry. Tecan contributes to the quality of life of humankind by enabling our customers to make the world and our community a healthier and safer place.

For system implementation – please talk to Tecan!
Tecan CNS 3.1.12 Update
- Live webcam streaming support
More