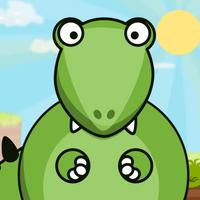 Teddy Rex & Friends: 8 Games in 1
$0.99
Teddy Rex & Friends: 8 Games in 1 Description
Join Teddy Rex and Friends for hours of fun filled entertainment!

Teddy's 8 Games in 1 will keep the little ones going time after time in this educational yet exciting fun puzzles and games.

Games include;

- Balloon Pop
- Draw a Picture
- Xylophone
- Crane Grab
- Animal Noises
- Picture Match
- Aqua Tank Aquarium
- Shape Matching

Specifically designed for under 5's, the games teach and promote;

- Colour identification
- Shape identification
- Distance judgement
- Fine motor skills
- Memory skills
- Having fun!!

Educational learning through fun and games - perfect for any child!
Teddy Rex & Friends: 8 Games in 1 1.0.0 Update