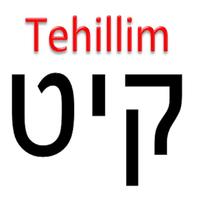 Tehillim 119 by Avi Pogrow
Free Get
Tehillim 119 by Avi Pogrow Description
This app allows users to input and save the hebrew names of people they wish to pray for.
Entering the names is extremely simple since the app provides a large custom keyboard that is organized in the order of the Aleph Bet chart.
Tapping on a name brings up Chapter 119 of Tehillim sorted by the order of letters in the name.
Tehillim 119 by Avi Pogrow 1.1 Update
We improved the Tehillim screen so the user knows which letter of which name they are up to
We also preserve the state of the app in the event of a telephone call
More