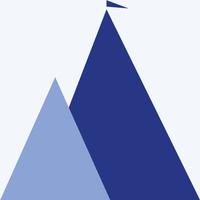 Tenjin ACCAF8
Not Available
Removed
from the App Store
Tenjin ACCAF8 Description
This app is the number 1 revision app for students who are studying for the ACCA F8 Audit and Assurance exam.

If you'd like to try a free preview to understand how this app works, take a look at our 'Tenjin ACCAF2' or 'Tenjin ACCAF3' apps. These apps are free and provide a good indication of how the Tenjin apps generally work.

The features available with the Tenjin ACCAF8 app include:

- Limitless opportunities to practice for the ACCA F8 Audit and Assurance exam because you can generate new original versions of in excess of 250 'base' revision questions. Solutions are provided for all questions. The questions range in difficulty from basic to exam standard.

- As you practise questions, the app becomes tuned to your performance and will guide you to the specific questions that you need to be looking at. The more you use the app, the more it will be tuned to your individual learning requirements.

- You can compare your progress to other students on the 'How am I doing?' tab.

- The app also includes rolling 15-day progress indicators. At any time, you can monitor how well you have been doing on the short questions in the preceding 15 days. The idea is to ensure that you are both acquiring the knowledge and maintaining it over time.

- Interactive assessments are available in 'learning' mode (where you can see hints and learn from mistakes by generating new versions of questions) and 'exam' mode (where you replicate strict exam conditions).
Tenjin ACCAF8 1.0.21 Update