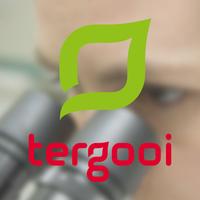 Tergooi Lab App
Free Get
Tergooi Lab App Description
De app heeft de volgende voordelen:

Up-to-date referentiewaarden

Wanneer de app beschikt over een internetverbinding zal deze contact maken met een beheersysteem om de laatste referentiewaarden op te halen. Deze zijn via diverse categorieën eenvoudig bereikbaar. Een detailpagina kan tevens een afbeelding of een link naar bijvoorbeeld een PDF bestand bevatten.

Direct inzage in de drukte of storingen op het lab

In één oogopslag kunnen artsen zien hoe druk het is op het lab en daarmee direct inschatten kunnen maken van de status van hun aanvraag.

Locatiegerichte meldingen

Op de app kunnen meldingen of nieuwsbrieven getoond worden met informatie specifiek gericht aan een locatie.

Direct contact leggen voor een consult

De app heeft op het beginscherm een knop waarmee de gebruiker direct kan bellen voor een consult. Ook kan de gebruiker binnen twee stappen direct contact leggen met verschillende contactpersonen.