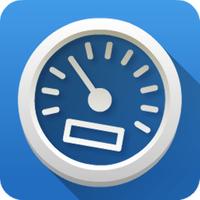 Tesla - Metal detector and Magnetic field recorder
Free Get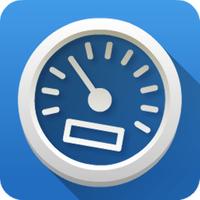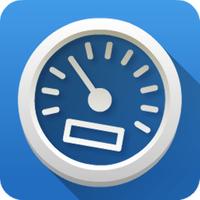 Tesla - Metal detector and Magnetic field recorder
Screenshots for iPhone
More Screenshots for iPad
Tesla - Metal detector and Magnetic field recorder Description
Detect, measure and record magnetic fields and metal objects!

An Electromagnetic Field is a physical field produced by electrically charged objects, including those which contain a high degree of iron (Fe) and therefore are considered as magnetic.

This free app relies on the magnetometer sensor of your mobile device to transform your phone or tablet into a fun and easy to use metal detector / electromagnetic scanner. Since the app can be used to measure the presence of metallic objects as well as electromagnetic fields, it is a handy little tool for both experiments and research.

You can either use it for real-time scanning, or automatically record the measurements for a longer period of time, and then analyze the results at a later time.

If your device doesn't have a magnetometer sensor, you can activate the "Simulated Mode" from the settings screen, to see it in action.

Features
* Easy to use detection of Metallic objects and Electromagnetic fields
* Real and accurate measurements using the magnetometer sensor of your device
* Automated recording for long-time measurements
* View and analyze recorded data from within the app
* Optional sound feedback signal
* The provided measurements are in micro Tesla units (µT).
* Gauge showing real-time strength (magnitude) of the electromagnetic field
* Diagram showing real-time measurement of electromagnetic field strength in three dimensions (x, y, z)
* Clean and Responsive UI supporting both iPad and iPhone

Support
For support and feedback, email us, visit our support site or use the in-app buttons on the Settings screen.

Usage
* The app provides measurements in micro Tesla (µT) units. 1 µT = 10 mG (milli gauss).
* The Earths magnetic field ranges from 25 to 65 micro Tesla, depending on your location.
* Test the scanner by holding your phone near devices and materials that emanate electromagnetic fields.
* The automated Recording feature allows you to run the app in the background for a longer period of time, in order to measure the electromagnetic fields that you are exposed to during that time. The results are saved and can then be analyzed using touch and swipe gesture enabled charts directly from within the app. All results are saved as standard CSV files and can be opened in other apps and applications supporting this common file format.

Upgrades
This free app is fully usable as is, but you can visit the Store screen and upgrade the app with additional useful features.



We've worked hard to make this free app as good as possible, and hope that you will find it both entertaining and useful. Constructive feedback and reviews are always appreciated since it is your opinion that drives future development of the app.

Thanks for downloading!




Disclaimer
No app can fully replace the special purpose devices that measure electromagnetic fields or detect metallic objects. The reason that we cannot guarantee the accuracy of this app, is that the measurements are fully dependent on the hardware sensor provided by your mobile device.
Tesla - Metal detector and Magnetic field recorder 2.1 Update
* Optimizations and bug fixes
More
More Information
In-App Purchases:

Professional Edition $1.99

Free from Advertisements $0.99

Extended Recording $0.99

More