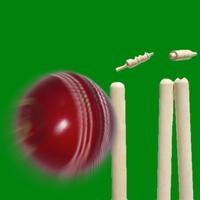 Test Cricket Grounds
Free Get
Test Cricket Grounds Description
"An invaluable cricket reference aid"

Test Cricket Grounds supplies you with a list of the world's 104 test cricket grounds (as of June 2014) in an easy to use, simple, intuitive manner.

Simple select the ground you need and details are displayed for that year.
Couldn't be easier!

Shows:
* Ground name
* Location
* National flag of owning country
* Names of ends (if known)

*note
Grounds are displayed in the order that tests were first played at them, oldest first.

Useful for:

* Amazing friends with cricketing trivia
* Looking up results to see who's right
* Quick trivia challenges with friends

Endless fun!
Test Cricket Grounds 3.1 Update
* Updated for 2014
* 3 More Grounds Added
* Improved Graphics
* Fixed Typos
More