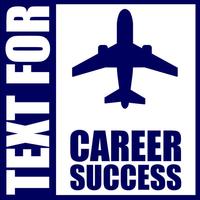 Text for Career Success
Free Get
Text for Career Success Description
The Text for Career Success App is your place for training and career exploration related to opportunities available at Laguardia, JFK, and Newark Airports. This App is a training and career development tool delivered in partnership with the Council for Airport Opportunity.

Using this App, you can sign up to enroll in text messages that will provide you with daily training, encouragement, and information that takes you from the beginning of your job search, through your first 100 days on the job -- all tailored to you, based on your own interests and career pathway.

The App also brings you through a profile and resume building experience to help you explore Career Pathways that are right for you in Aviation and related fields at the Airports.

Need the training to get the job you want?

Text for Career Success includes free online training courses that update your resume with skills that employers value, including health and safety, math refreshers, teamwork skills and more career readiness support.
Text for Career Success 2.7.2 Update