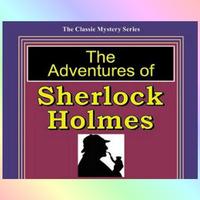 The Adventures of Sherlock Holmes (Volume I in Holmes collection )
Free Get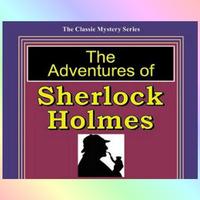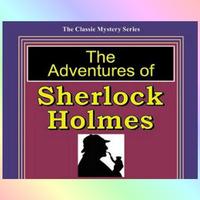 The Adventures of Sherlock Holmes (Volume I in Holmes collection )
Free
The Adventures of Sherlock Holmes (Volume I in Holmes collection ) Description
Please go to APP Store to search "LoudReader" to check out many more great books such as:

Sherlock Holmes Complete Collection (all 9 volumes)
D.H. Lawrence Collection (14 books)
H.G.Wells Library (26 books)
Jules Verne Collection
Charles Dickens collection (16 books)
800+ Fables and and tales
Ten Romance Stories
30 politics and Economics books
History Collection (New!!)
Bible(in 10+ languages)
and many more...


This edition of The Adventures of Sherlock Holmes contains the earliest cases of the greatest fictional detective of all time, originally published as single stories in the Strand Magazine from July 1891 to June 1892.This book contains the following 12 Sherlock Holmes Adventures:

* A Scandal in Bohemia
* The Red-Headed League
* A Case of Identity
* The Boscombe Valley Mystery
* The Five Orange Pips
* The Man with the Twisted Lip
* The Adventure of the Blue Carbuncle
* The Adventure of the Speckled Band
* The Adventure of the Engineer's Thumb
* The Adventure of the Noble Bachelor
* The Adventure of the Beryl Coronet
* The Adventure of the Copper Beeches

LoudReader, an advanced iPhone reader application, featuring a simple and non-intrusive pop-up control panel through a tap, provides the following important customer benefits:
* True full screen reading mode to give the best utilization of your precious screen.
* Easy font size change with an intuitive pinch or a +/- button to suit your preference.
* Easy scrolling navigation between stories to quickly go to next/previous story or any other stories in the book.
* Quick scrolling navigation to provide an overview of the entire book and to quickly go to any story in the book.
* Enhanced quick reference feature. Web browser style backward and forward functions maintain user's browser history. One tap on the green arrow (-> or <-) brings user back to the original reading location.

In addition, LoudReader provides the following advanced features:
* Portrait and landscape reading mode. Text automatically reflows.
* Displays rich formatted HTML book (NOT plain text).
* Remembers the last reading location (exact book, chapter and scroll position).
The Adventures of Sherlock Holmes (Volume I in Holmes collection ) 4.0 Update
Changed to more intuitive user interface.
Improves application stability.
Application is compatible with both iPhone OS 2.x and 3.0.
More