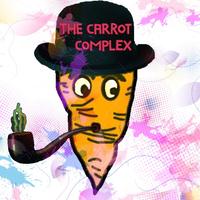 The Carrot Complex
$0.99
Screenshots for iPhone
More Screenshots for iPad
The Carrot Complex Description
The Carrot Complex

"The Carrot Complex is a disorder in which strongly felt moral and self-sacrificing impulses are perpetually warring with extreme carnal desires, often of a perverse nature..." – Humanus Vegetabulus Psychologus Medical Encyclopaedia, 16th Century, Page 87.

Fate is often ironic. And no one better than Cassius the Carrot can speak of it. Indeed, after having killed his father, the Carrot King in a duel, and having married his mother, who was reigning on Carrotland, both times not knowing they were his parents, he felt in the mouth of madness when he happened to know his real origins. Since those dark times, Cassius the Carrot started to utter incomprehensible words. But to some, those words are esoteric and have a deep and hidden meaning.
For the past centuries, those words of his were thought to have been lost forever. But then, early this year, archaeologists have unearthed, in a hidden temple in Greece, some stone tables thought to echo the words of Cassius the Carrot.
Radiocarbon dating has estimated that the tables were conceived around the fifth and fourth century BCE, exactly the time when Cassius the Carrot had been planted. If this reveals to be true, then those words written on the stone tables could be the very words which Cassius have pronounced after having lost his mind.
So as those words be not forgotten again, we have resolved to share them with the world, across the internet. Hence, these 40 stickers presented here, so as it can be heard urbi et orbi.
Therefore, don't waste time anymore and download those stickers before it is too late, as it is rumoured that the Grand Order of Creon, a secret Sect devoted to hide the great secrets of the past, tries to have those words disappear again.
Many past thinkers have been thought to have been inspired by the words of Cassius the Carrot, knowingly: Nietzsche, Magritte, Marx, Freud, and even Diogenes. That's why we have given Cassius the Carrot the form of these thinkers so as his words can better resonate among us.

Download to your phone these thoughtful animated stickers of Cassius the Carrot, as his destiny moves us only because it might have been ours… because the Oracle laid the same curse upon us before our birth as upon him.
The Carrot Complex 1.0 Update