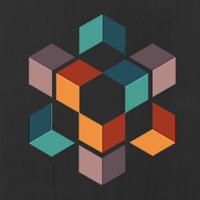 The CJ Rubric
Free Get
The CJ Rubric Description
This app is the coaching app for people who are being guided on the CJ Rubric Way.
In this app you get

Video Demonstration Exercises:
The app has over 1000+ video demonstrations of exercises so you never have to guess what exercise you are meant to be doing every again.

Individual Programs catered to you and to fit your lifestyle*:
When you sign up to The CJ Rubric Coaching programs, you are taken through an assessment through the app and once you enter your results, you get a program suited to you.
We also have some 4-week template programs you can trial to see what the app is like.

Video analysis:
The hardest thing with online training has always been the technique of the movement. Are you performing it properly? Now you can record yourself doing the movement, analyse yourself with a side by side of the demo exercise video and it will automatically send me a notification to check the video and offer guidance.

Nutrition Journal:
In your account, you will get your very own nutrition journal where you can track everything you eat and drink to stay on track.

Adherence Chart:
The adherence chart is for people who are practicing the CJ Rubric way and doing the nutrition programs. We do things via habits and this Adherence makes it quick and painless for you to tell the coach that you are on track and making progress. Plus you can see an overview of your week.

Progress Tracker:
You have the ability to take and upload progress photos via this app in minutes.
You can also record any number of tracking measurements including body fat percentage, conditioning (running, biking, swimming), and body girth measurements.

Customised Tackers (Habits, Conditioning, etc.)
You can track anything you like. Habits, steps, sleep, readiness score, emotions. Your imagination is the only limit.

You can also share your results with your friends via social media to show them how well you are doing on your journey to a better you.

This app has allowed us to take our in-person results to the world.
Postcode is no longer a limiter.

You can train anywhere in the world and get the awesome results our legends have already got.

If you want to start learning The CJ Rubric Way and get onto this app, visit our website for more info.
The CJ Rubric 7.3.0 Update
Upgrades and bug fixes
More