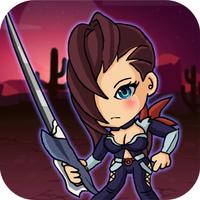 The Dark Realm
Free Get
The Dark Realm Description
Enter a world of epic fantasy combat now!

This Game is a great roleplaying and real-time strategy game, here you can raise an elite team of heroes, each with their own amazing abilities, and lead them in frantic real-time battles against monsters.

Monster Hunter has unique monster catch system. You will play as a Monster Hunter. Beat the monsters, then you may persuade or hire these monster, let them become your mercenary. You can also learn the ancient magic! Monster Hunter has dungeons just like . Warriors, get your weapon, bring your mercenary, fight with your glory, Get your Revenge! You will be the Lord of War!

- Over 30 kinds of companions will help you in the battle. Wizard, fighter, knight, assassin, priest, Titan each of them have their unique skills, it will bring lots of fun.
- Game has distinctive battle strategy, allows you control your companions attack or defense in real time.
- Your role have several unique fantastic skill
- Game has an interesting avatar system. Different weapons will bring different characters looking. Find the one which is your favorite.
- Strengthen and choose different mercenaries to fit the battle. It will reduce the difficulty of the combat! Fighting as a team to substantially increase your combat effectiveness!
- The game is easy to control, whether you are not a freshman can quickly get started and experience the fun in the game!

When the world is facing a crisis, the brave who is holding a sword, are you willing to come forward?
When darkness falls, devour your lovers around, will you choose to fight?
The Dark Realm 1.0 Update