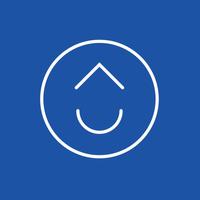 The Good Summit
Free Get
The Good Summit Description
The Good Summit is an event-based movement aimed at showcasing how everyone in society can be part of societal change. The summit itself is built around the community of amazing people who took part in the event. To date, we have done events in Dublin (The Good Summit Dublin),"Alt shift festival" in Cairo which we co-founded with Ouishare and was focused on how we can use platforms for good (this event was also the first waste-free tech event in the middle east), "Storytelling exchange" in Barcelona which was a 4 day retreat aimed to reverse the narrative and for once have a intensive retreat-style workshop for 30 amazing deaf changemakers in sign language and have translators for those who don't understand sign. This year they are working on a couple of amazing events including our annual Good Summit in Dublin, collaborating with Singularity University on the MENA regions first Global Impact Challenge event, and our first-ever Australia Good summit which takes place July 18th.

FEATURES

This is the all-event agenda app that keeps everything in one place, so you can take full advantage of each session knowing that will actually be relevant to your future and most importantly, worth your time.

Get real-time reminders and notifications.
Bookmark your favourite keynote speeches.
Arrive on time to all events, coffee or tea in hand, keeping a respectable and professional presence from the first minute.
Sign-up easily with your e-mail, Facebook or Google accounts.

Program Your Journey to Success
Get instant access to the full agenda
Save what you think is best for you in 'My Agenda'
Get full details of the topics and content of each speech and speaker

What do you get from joining The Good Summit?

You will be surrounded by people who want to utilize their skills for good. We aim to showcase how everyone in society can be part of societal change, we do this by a number of ways and showcasing different examples of amazing humans doing incredible things, by:
Panel discussions.
Workshops
Networking
International experts
And much more!
The Good Summit 1.1.1 Update