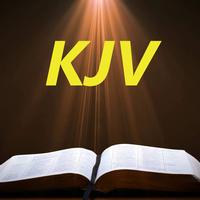 The Holy Bible - KJV
Free Get
The Holy Bible - KJV Description
Bible KJV, you can track the read progress and you can add your verse!! enjoy!

Feature:
- holy bible with audio and you can donwload for listening the mp3 offline wherever you want.
- Bible text with standard format.
- Easy to read.
- Share your verse to social (facebook, twitter and Email).

The King James Version (KJV), also known as Authorized Version (AV) or simply King James Bible (KJB),
is an English translation of the Christian Bible for the Church of England begun in 1604 and completed in 1611.
The books of the King James Version include the 39 books of the Old Testament, an intertestamental section containing 14 books
of the Apocrypha, and the 27 books of the New Testament.
The Holy Bible - KJV 1.0 Update