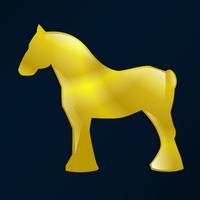 The Horse
Free Get
The Horse Description
The Horse App is designed to do it all but the first release allows you to view and manage your horse in your breed association's registry and keep up to date with news and events for your horse to make everything about your equestrian life so much easier.
REGISTRY
The Horse App is designed around the registry that can house all the information you could possibly want about a horse. Details about the horse, its breeding, owners, description, status, location, pedigree, videos, photographs and more. You are able to manage your horses by registering foals, changing ownership, providing stallion reports, insemination certificates, DNA reports, embryo reports and transfers, keeping track of your favourite horses, keeping your horse information up to date and having your herd information at your fingertips.

NEWS FEED AND INFORMATION
If you want to know what is happening with your breed or anything new about horses in general, then The Horse App is for you. Stories and articles with videos and updates. Follow breeders or owners and be at the cutting edge of the horse world.
The Horse 2.3 Update
Fixed bugs that happen on List Views where the searched items go under the search bar
Fixed UI on the Advertisements
Fixed advertisement buttons
General Improvements on loading speed
Added a new startup screen
More