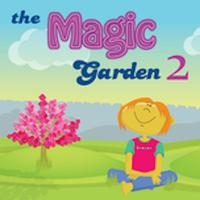 The Magic Garden 2
$1.99
Screenshots for iPhone
More Screenshots for iPad
The Magic Garden 2 Description
This high quality meditation audio app by Heather Bestel has been lovingly created to help children feel calm and peaceful and to stimulate imagination and a sense of wonder. It is ideally suitable for children aged 8 to 11 years of age, (check Heather's other apps for younger kids).

Your kids can listen to the meditation audio tracks at home, during chill out time, at bedtime, on long journeys, before exams or anytime they need to switch off and relax. Children can also use this app in school, at the beginning or end of each class, in the chill out zone and during circle time.

Teaching your kids to meditate with this app will give them stress-relieving techniques that will stay with them forever. The breathing techniques alone will help them deal with anxiety and stress in a positive way.

The Magic Garden 2 Features:

* Two deeply relaxing audio tracks: Welcome to the Magic Garden & Floating Down The River.

* All audio's feature high quality professional recording techniques.

* Heather Bestel's beautiful calm reassuring voice guiding you into a completely relaxed state of mind & body.

* A page where your children will be instructed in a creative activity which will help to release worry & anxiety and increase the ability to feel calm and relaxed, happy & confident. This activity is based around creating a 'Worry Tree' Full instructions in the APP are given on how to create this with simple visual instructions.


Heather Bestel is an experienced psychotherapist who specialises in helping children. Her work began in the early 90's and she has helped many children in the area of dealing with anxiety and stress and building self-esteem and confidence. "Magical Me" is one of a range of titles from the "Magical Meditations 4 Kids".


Here are some examples of the lovely feedback from users of Heather's meditation recordings.
The Magic Garden 2 4.1.1 Update