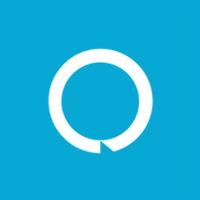 The Olive Network
Free Get
The Olive Network Description
WHO WE ARE & WHAT WE DO

The Olive Network – ON – is a new take on how the reach of the internet might work for the good of humankind by making positive knowledge grow.

We do this by connecting organisations doing good with the people who may support them. Through shared knowledge, strength and camaraderie, we can create a kinder world.

It's time to hear the voice of those who are in it for the long run.

Welcome to the Olive Network.

Welcome to ON.

Welcome to the antidote to short-termism.

OLIVE NETWORK - WHERE WE'RE HEADING

The Olive Network aims to foster tolerance and understanding throughout diverse global communities by focusing on the positive long term contributions of charities, the arts and humanities.

ON is about trying to refocus society's lens towards the arts, humanities and charity and away from the self seeking gain focus of business and politics – share our stories, help make positive knowledge grow.

SHORT TERM

ON curates stories about the good work of charities and individuals, educators, environmentalists, artists. We espouse a new kind of code – how charity, the arts and humanities could be more integrated into the shaping of societies.

STORIES: Stage one of the website is built and operational. Populated with stories from charities, news organisations and individuals about people doing positive things, it states how the reach of the internet might work for the good of humankind by helping to make positive knowledge grow.

SHARING: We are asking people to share our stories on their social media.

NEWSLETTER: We ask people to subscribe to our newsletter so we can gather momentum.

MEDIUM TERM

NETWORK: We will build a network so that subscribers can interact with each other. This will include a network and debating facility based upon the Values Exchange. People will be able to share their own stories.

LIBRARY: People will also be able to create their own pages to post their own stories and build a library of positive knowledge.

WORLD MAP: At the heart of the Olive Network will be an interactive world map. People will be able to see where charities are operating and drill down to gather more information about the projects. They will also be able to see who is following any particular operation and be able to search via topic, region or charity.

OLIVE TREE: When people take part in the Olive Network they grow a virtual olive grove. We hope to be able to plant a real olive grove one day.

LONG TERM

CHARITIES: Every charity, NGO or International Org will be able to link ON to their websites to connect with potential supporters – educating, informing and facilitating debate about the issues that matter, reaching out to a world of socially concerned citizens to help positive knowledge grow. We can offer data so that they can engage with their supporters and present evidence – rational and qualified opinion – to media and government.

EDUCATION: ON will become an educational resource for schools and universities – from children using the internet as a window on the world to students of the Arts and Humanities, International Development, Environmental Studies and Ethics, to name a few. ON will have its own dedicated TV channel.

MY FUND: ON will enable subscribers to establish a fund that will enable them to easily allocate funds to charities and causes.