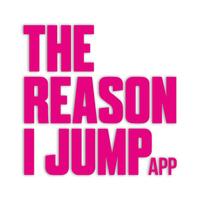 The Reason I Jump App
Free Get
Screenshots for iPhone
More Screenshots for iPad
The Reason I Jump App Description
The Reason I Jump is a location based, augmented reality theatre app that shares storytelling and performances from the National Theatre of Scotland's production of the same name. Alongside these stories are performances from children who are all on the autistic spectrum.

It has been created to explore neural diversity in a fun, creative and insightful way. In North Kelvin Meadow and The Children's Wood, Glasgow, you can use the labyrinth shaped codes to open up the augmented reality performances.

Naoki is a non-verbal, autistic, Japanese author, who was just 13 years old when he wrote the book The Reason I Jump, a one-of-a-kind memoir that demonstrates how an autistic mind works. Now take a unique journey into his world of fascinating insights and magical storytelling in this augmented reality exploration of the North Kelvin Meadow and The Children's Wood in Glasgow.

The app has been created as part of an exciting new production of The Reason I Jump from National Theatre of Scotland, conceived by award-winning Scottish artist Graham Eatough and created with, and performed by, a group of artists with autism ranging from early teens to 60 years old. In this innovative adaptation, the book becomes an experience, a mysterious journey through a beautiful outdoor maze designed by renowned Dutch collective Observatorium. Naoki describes a profound relationship between people with autism and nature. The outdoor setting of North Kelvin Meadow and Children's Wood in Glasgow offers an extraordinary environment for all of us to consider our place in the natural world.

In support of the production, this augmented reality experience gives permanence to the stories of Naoki and his gardeners, which populated North Kelvin Meadow and The Children's Wood in June 2018. Available for iOS devices and downloadable from iTunes, the app invites audiences to walk through the meadow in search of labyrinthine marker-points. Once located - and viewed through the app - the marker points begin to transform the surrounding space, once again filling it with the sights and sounds of the performances.

In summer 2018, the site will continue to fill with marker points and an update to the app will be released. Working much in the same way, the update breathes life into the space, occupying it with music, stories and creative expressions gathered through a series of workshops with young people on the autistic spectrum, celebrating neurodiversity through storytelling.

This pioneering National Theatre of Scotland work was a unique opportunity to understand different experiences of autism and think about the many ways in which all of our minds work.