Games
»
The Switzerland Super Bird Crab 瑞士超级鸟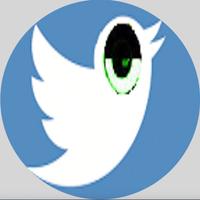 The Switzerland Super Bird Crab 瑞士超级鸟
$0.99
The Switzerland Super Bird Crab 瑞士超级鸟 Description
How to play the game:
Just touch the screen make sure the actor(The Switzerland Super Bird Crab 瑞士超级鸟) don't hit the incoming column + collect the 3D-Golden Coin...

Everyone(Babies + Kids + Students + Teachers + Lecture + Professional + etc) can take 10minutes break after heavy lessons + works and enjoy + have fun + relax with this app…

This game took us more that 3,000hours to learn(Expensive fees + Yearsss) + Beginner Cost(Mac + iPhone6 + iPad+ etc) + Software cost(Upgrade to premium in order to have premium package + others paid software) + Utilities Bills(Tonnes of it) + the cost is more that USD50,000.00...

Our Main Vision is to make everyone Enjoy + Happy!!!
Play Offline = No Need Internet Connection Still Can Use =
Safe + Enjoy + Happy = Safe for kid + Okkk for leader + Healthy for elderly + Good for adults.
The more you play or the more you listen to the sound + music the more you will "Enjoy + Happy + Motivated" = Healthy + Release Stress + Think Positive = Is our main objective...

Just Do it + No mind + Enjoy + Happy!!!

Remember nothing is late, so be Safe, Enjoy and Happy!!!

Many thanks, cheerssS…

如何玩游戏(Direct Translate From Google Translate):
只需触摸屏幕, 确保演员(超级蟹, 超蟹)不要打入入栏+收集3D金币...

你玩的越多, 你听音乐越多越多你会"享受+快乐+激励"=健康+释放压力+认为积极=是我们的主要目标…

这个游戏花了3000多小时学习(昂贵的费用+年鉴)+初学者成本(Mac + iPhone6 + iPad +等)+软件成本(升级到高级, 以便拥有高级套餐+其他付费软件)+公用事业+成本更多是50,000.00美元...

只要玩无心+有乐趣+享受...

去做就对了...

许多谢谢+干杯...