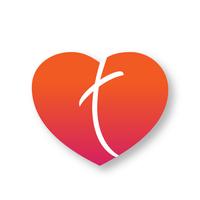 thealth
Free Get
thealth Description
thealth makes use of core features such as Blood Pressure, Heart Rate, Sleep Monitor, Daily Steps and more to keep your body steady on the road to fitness. Record your daily activities and habits to lead a healthy lifestyle. Add and track the various physical activities in a single step and the built-in trackers will provide trends.

You can set daily goals in the app. Pick any exercise or activity to achieve your set of goals for the day.

thealth syncs with t.band to activate and track the following features:

1. HEALTH

Health Index - Based on Steps, Sleep, HRV, BP, Stress, Fatigue and activity readings it indicates overall physical health of the user.

Sleep Monitoring: This indicates sleeping patterns. Wear the t·band at night before going to bed to monitor sleep.

Stress Level/Fatigue: Reflects body's physical exertion based on HRV.
It indicates the physiological and mental stress of the user.

HRV: Use the HRV feature for measuring heart health. Take HRV when you are seated and relaxed as movements may cause inaccuracy

Pulse Wave Transit Time (PWTT): It indicates blood pressure. thealth will display BP readings using PWTT measurement with the help of thealth device.

2. FITNESS

Steps:
Calculates the number of steps covered in a day. Set a goal of the number of
steps to cover and track progress.

Calorie burn: Know how many calories are burnt in a day..

3. ALERTS AND NOTIFICATIONS

Call & SMS Notifications: Sync t·band with phone to activate call and SMS notifications. Update app settings to receive notifications on thealth.

Inactivity Reminders: thealth gets you up and moving! If you are sitting a long while, t.band sends a reminder motivating you, to get up and do any activity.

Reminder Alarms: Whether it is starting a new exercise or reminding you to workout, you can use the alarm to stay on top of your fitness schedule.
Learn more at: www.smartron.com

Apple Health Kit Permission: thealth enables syncing of Steps, BP, HRV with Apple Fitness.

Bluetooth Permission: thealth uses Bluetooth to allow sync between t.band and phone.

Location Permission: thealth uses device location for regular weather updates on t.band.

Note : Results shown in t·health must not be used for self-diagnosis. Consult a doctor for medical accuracy.
thealth 1.0.7 Update
Bug fixes and performance improvements.
More