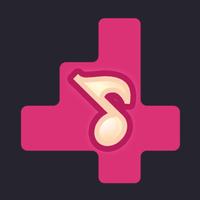 ThoseWereMyDays
Not Available
Removed
from the App Store
ThoseWereMyDays Description
Unfortunately, with age and other ailments, there are certain people who tend to forget many things that are close to their heart, as well as those things that are important in maintaining an order in their daily lives. This is an app that is specially designed to help these people and their caregivers to bring around the lost happiness and joy and also additionally restore an order in their lives. This problem of forgetting things can be medically termed as dementia, and the effects of this ailment are far-reaching

The main features offered by the app are as follows:

1) Possible alarm reminder hints, like reminding to eat, and to take medicines, and take keys out with them, could be recorded in a familiar voice, i.e. a family member or a caregiver.

2) There is a built-in panic button with a two-way communication system so that in a case of emergencies the caregiver can instantly call for help, or the patient can also use it in case they find themselves in an unrecognizable location or with people they cannot identify.

3)One of the most important features of the app is that it allows a family member or carer to contact and reassure the patients with GPS tracking, a photo album of familiar places and loved ones.

4) There is the option to download the favourite music from a bygone or specific era that the patient liked to hear so that they can relive those fond memories and can experience those feelings again which only music and lyrics can provide. The patient or the caregiver can download the music and store it in their phone's playlist and listen to it as many times as they like.

5) The provision of saving the necessary URLs or links that can help the patient or the caregiver or the family members to refer to them in case the requirement arises.

6) The facility to save an entire album filled with memories, in the form of photographs. The patient can go through these photos, as photographs will help them remember past events, and also help them recognize family members and close ones.

The main idea behind creating this app is to help people with dementia, which has become a quite common ailment among the aged and sometimes even the young. ThoseWereMyDays will help and provide assistance to people who suffer from this unfortunate disease, the people who are responsible for taking care of the patient, and of course the family members. It will bring comfort and respite to the sufferers and make their lives a little bit more enjoyable, comfortable and easier to manage. The caregivers will also get the much-needed assistance that will relieve them of some of their exhausting responsibilities like reminding the patients every time about taking medicines, make them recognize close relatives and family members, or to call for help in case there is an emergency and the caregiver is on a break. Dementia comes to each and every one of us in different ways and in different stages, but then life does not end there and people can still enjoy the simple things that can bring pleasure. Touching, to say the least, but dementia sufferers respond to their favourite music or songs in a way that they don't respond to talks or conversations. So this app has the provision of helping people download music from a certain era and store it in their mobile playlist, and play the songs as many times as they would like.
ThoseWereMyDays 1.2 Update
Now songs can be added to playlist.
More