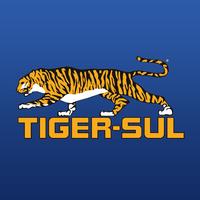 TigerSul Crop Nutrient Calculator
Not Available
Removed
from the App Store
Screenshots for iPhone
More Screenshots for iPad
TigerSul Crop Nutrient Calculator Description
The Tiger-Sul Nutrient Calculator is an innovative agronomic planning tool for the farmers to plan fertilizer applications and meet soil nutrient needs. Simply select your crop and the desired yield for that crop; and you will be given the amount of vital crop nutrients that your desired yield will need and how our leading fertilizer and micronutrient products help you meet those requirements. The nutrient calculator covers all key crops including corn, canola and soybeans. Tiger-Sul Nutrient Calculator is amongst the top 10 Croplife agriculture apps.

Tiger-sul provides next generation nutrient and fertilizer technology offering the required precision, efficiency and reliability to meet both the agronomic and environmental imperatives of sustainable agriculture.

Tiger-Sul is a global leader in sulphur bentonite fertilizer, micronutrients and other crop performance products. Tiger-Sul is H.J. Baker's wholly-owned subsidiary. For over 165 years, since 1850, HJ Baker has been a world leader in feed and fertilizer industries. Tiger-sul products are manufactured for the Organic, Agricultural, Turf and Industrial markets.

The main objective is to supply farmers and growers with tools to plan their balanced fertilizer application plan in order to meet their harvest yield goals.

FEATURES:
• Tiger Calculator: With this calculator, customers can enter the amount of yield they would like to harvest and the Tiger-sul product that they would like to use. The Tiger-sul application will calculate and show you the amount of product that should be used on your crops.

• Nutrient Removal Calculator: With this advanced calculator, farmers will enter the crop that they would like to harvest and Tiger-sul will calculate the amount of nutrients that will be absorbed. In short, this calculator will show the amount and name of nutrients that will be removed from the soil. The App covers all macro, secondary and micronutrients like N, P, K, S, Mg, Ca, Cu, Mn, Zn, B and Fe.

• Nutrient Deficiency Image Library: The image library is divided into three categories: Primary, Secondary and Micro. These categories will have its set of nutrients, along with a 'filter' category. With filter, you can choose a specific crop. The library will show several pictures of said crop and the farmer will choose a picture of the crop that is identical to their crop's current situation. You can then find out about the nutrients that are missing from your crop, in order for you to understand how to make your crop healthier again.


• Languages: The Tiger-sul application is available in four languages for the convenience of customers worldwide: English, Chinese-Mandarin, Spanish and Portuguese.
TigerSul Crop Nutrient Calculator 1.2 Update