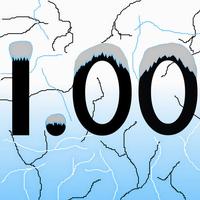 Time Freeze: The Near-Impossible Game
Not Available
Removed
from the App Store
Time Freeze: The Near-Impossible Game Description
THIS GAME IS NEAR IMPOSSIBLE! In this game, you have to try to stop a timer at one second exactly. If you can beat this app, you either are really lucky or have crazy reflexes. Now Time Freeze is harder! The timer on the app goes to 0.0000 instead of 0.000 to make it more of a challenge for players.

Note: This app was created by Pikey Productions, which is a company made up of 9th graders who develop apps. You can follow us on social media, or email us at pikeyproductions1@gmail.com

Another Note: If you manage to stop the timer at one second exactly, please leave a review saying how many tries it took you. It can be motivational to other players.
Time Freeze: The Near-Impossible Game 1.1 Update
-New name for the app
-New icon
-We made the app harder by making the timer go to 0.0000 instead of 0.000
-Minor changes and improvements (like making it work better on iPhone 5 and lower)
More