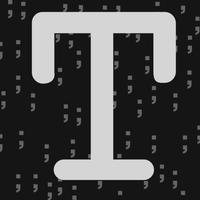 Today - A Text Adventure in Space
Free Get
Today - A Text Adventure in Space Description
"We're out here in space, broadcasting radio waves. Large primes. Tweets. That sort of thing. They call us spammers, but near Alpha Centauri we picked up a response. Is it a signal? Noise? Our own echo?"

"It's doing something to us. Making us forget. Making us remember...."


How will the story end? It's up to you to decide! ~Today~ is an open-ended text adventure in space. 5 levels, secret easter eggs, and more features to come!
Today - A Text Adventure in Space 1.1 Update
~Goodbye to Levels~
Something clicked. Today, Yesterday, Tomorrow... Pi, Infinity.... They're all clear to me. I'm seeing more than ever, all at once...
(All levels are now unlocked!)
More