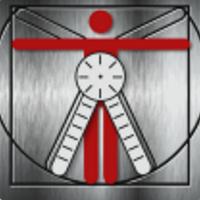 Toes2Hip
Not Available
Removed
from the App Store
Toes2Hip Description
It's obvious to see the changes a caterpillar makes when it transforms into a butterfly, so why do we assess growing children and teenagers using the same methods as adults?

Toes2Hip is an assessment tool which incorporates the technology of the smart phone, the latest research and common standardised assessments. This app provide clinicians with an easy to use tool, allowing simple recording of common lower limb assessments. This app then graphs the output and compares the clinician's results to normative values.

Key App Features:
Ability to enter the data manually or use the features of the app to record the data
Images and instructions to aid assessment and to ensure correct technique is used
Report generated at the conclusion of the assessment and emailed as a PDF thus saving valuable time in report writing
Report generated in the form of a easy to read graphs against normative age based values
The ability to store and compare for future reference.

Tests include:
Hip Internal rotation
Hip External rotation
Hip Abduction
Thomas test
Popliteal angle
Thigh Foot angle
Intercondylar distance
Ankle Dorsiflexion in prone (leg straight)
Ankle Dorsiflexion in prone (knee bent)
Intermalleolar distance
Lunge Straight leg
Lunge Bent leg
Metatarsus Adductus
FPI-6

If you are seeing the occasional child or teenager or you see these age groups every day, Toes2Hip is the perfect companion for you.