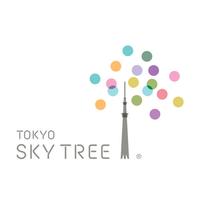 TOKYO SKYTREE® PANORAMA GUIDE
Free Get
TOKYO SKYTREE® PANORAMA GUIDE Description
Experience 360゜panoramas from the Tokyo Skytree Observatory Area and discover Tokyo area tourist locations. Enjoy stunning daytime/nighttime views no matter the weather!

When downloaded to your smartphone and opened at the Tokyo Skytree Observatory Area, 350 m above street level, the app displays a panorama oriented to your actual position, plus the location of tourist destinations, some of which are described in detail.

This app features daytime and nighttime panoramas depending on the actual time and can be used even when weather conditions result in poor visibility.


[Main features]
• 360゜daytime/nighttime panoramas

• Information about major tourist locations
Tap the location pin on the panorama screen to view location name and information (available in 5 countries 6 languages).

• 360゜views of select tourist locations
Tap the 360゜location pin (currently four, with more being added all the time) on the panorama screen to see a 360゜view from your selected location.

• Location search
Search for locations from among the following categories: landmarks, tourist attractions, mountains and rivers, public transport, regional cities, and major metropolitan areas.
In addition, using the "Suggest a new location" feature, you can suggest additional content for the app.