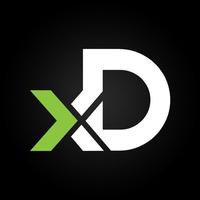 TotalGuide xD for CTVEA, iPhone Edition
Not Available
Removed
from the App Store
TotalGuide xD for CTVEA, iPhone Edition Description
TotalGuide xD for iPhone: Explore TV in a New Way

This version is available for Cable TV of East Alabama subscribers.

Discover more of what you like and have endless fun connecting with your favorite programs and stars! TotalGuide xD is the must-have App that helps you quickly find what to watch through rich graphics, celebrity photos and in-depth program info. Your TotalGuide xD experience begins with a personalized Video Dashboard – see what's on your favorite networks, discover similar TV and Movie recommendations, and access your TV listings. Plus, search millions of entertainment choices and schedule a DVR recording with a simple tap! TotalGuide xD puts the world of TV at your fingertips - wherever you are.

TotalGuide xD Features:
• COMPLETE TV LISTINGS: TotalGuide xD links to the entertainment offerings of participating cable companies, so you'll always have your channel line-up in view with up to 14-days of listings.
• RICH GRAPHICS & IN-DEPTH INFO: TotalGuide xD features Rovi's advanced entertainment data and graphics. Quickly access editorial reviews, synopses, filmographies, biographies, editorial reviews, cast & crew lists, photos and much more.
• SIX DEGREES DISCOVERY EXPERIENCE: Looking for shows with appearances by your favorite celebrities? Need to find the cast of a particular movie? Look no further! Explore the endless connections between programs and celebrities and discover the "six-degrees" between them!
• ADVANCED SEARCH: Find your favorite TV shows, movies or celebrities and see when they're on – or just search the vast entertainment catalog for in-depth information.
• CELEBRITY WATCH: Tap on a celebrity name and select the Watch tab to get a complete list of current and upcoming TV appearances of that celebrity! Never miss a show with your favorites again!
• SIMILAR TV & MOVIE RECOMMENDATIONS: It's easier than ever to discover new programs based on shows and movies you love.
• RECORD WITH EASE: Just tap a show to schedule a one-time recording or an entire series! Manage your DVR from home or away!
• YOUR FAVORITES – ANYWHERE: Love a show or movie? Have a favorite celebrity or network? Just tap the heart icon and start building your unique profile.

Search and discover the world of TV, movies and celebrities with TotalGuide xD.

Explore TV In a New Way!