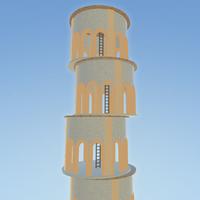 Tower of Babel
Free Get
Tower of Babel Description
Try to find stability by placing the tower blocks as straight as possible, aiming for the center
of gravity.
A wonky tower will topple!
You must hit the top/roof of the previous tower block to set the next one. Beware for the opening in the middle of the roof. Each tower block is 10 cm high. Can you beat the high score?
- Be proud: Take a snapshot of your large tower and place it on social media.
- Be sure to build safely..

Get high!
Tower of Babel 1.1 Update
Thank you for using Tower of Babel!
- Changed the app category
- Less mb's, same quality
- Description update
More