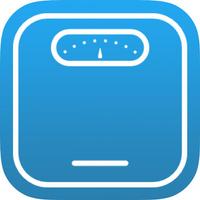 TracHealth
Not Available
Removed
from the App Store
TracHealth Description
TracHealth is all about tracking your health by measuring few parameters using the measurement of some body parts. It will easily help you to calculate your BMI (Body Mass Index), Waist-to-Hip Ratio, Body Fat Percentage and Basal Metabolic Rate (BMR). The results will be very useful to track your fitness and helpful to plan up your fitness activities to build a healthy and fit body.


The health-parameters this app calculates for you:-


• Body Mass Index: is defined as the body weight divided by the square of the height. It provides a rough guide since it doesn't take into account a person build or the composition of the body weight.


• Waist-to-Hip Ratio: is defined as the waist circumference divided by the Hip circumference. It measures abdominal obesity and therefore can be used as a better indicator of health risks than Body Mass Index.


• Body Fat Percentage: is simply the percentage of fat your body contains. Weight alone is not a clear indicator of good health because it does not distinguish between pounds that come from body fat and those that come from lean body mass or muscle.

• Basal Metabolic Rate: The BMR or Basal Metabolic Rate is the calorie requirement for your body to function when you are in complete rest. Also, the daily calorie needs for sedentary, Lightly active, Moderately active, Very active, Extra active activity level are calculated.

You can even save your tracked values for future references.