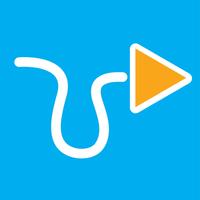 Trackingapp.com
Free Get
Screenshots for iPhone
More Screenshots for iPad
Trackingapp.com Description
Streamline businesses with a Trackingapp.com
Let your transportation business transform the way it works by getting a super-efficient, intuitive tracking solution. With Trackingapp.com, we're empowering shipping businesses to maximize their productivity levels by tracking their user's location.
That way, a transportation company doesn't waste time coordinating with its fleets—instead, it earns the extra work hours to grow and innovate. With our tracking app, monitoring your user's location becomes as simple as a touch and a swipe. Plus, since the tracking is done in real time, it can happen anytime, anywhere.
Trackingapp.com revolutionizes the way users are tracked through monitoring, user communication, information storage, user-to-user tracking, and the like. This app not only tracks your user's exact location but also prevents any unauthorized use of your vehicles.
Overall, this app lets transportation businesses save some quick bucks and precious time while keeping them relaxed about their users/ driver's and vehicle's safety.
Trackingapp.com highlights
• Track users in real time: Track your user's current location, speed and distance without running around.
• Make user-to-user tracking possible: Track the location of other users if it is permitted.
• Track users through a notification: If a user is unable to cover a specified distance within a given time frame, then immediately escalate the situation with the concerned parties.
• Available for iOS: You don't need to spend money on getting expensive hardware. Just download this app on your iPhone smartphone and get ready to track a user in real time.
• Customize alerts: For users safety, a custom alert can be sent in emergency cases.
• Provide essential data: With this revolutionary app, critical data on the number of trips and users is just a touch away.

Trackingapp.com will improve users/ drivers performance and will let you stay focused on achieving your prime business goals. We are one of the leading companies that deploy advanced technology to deliver effective solutions. We promise you to deliver efficient driver/ user-tracking services at the most competitive rates.
We're appreciated by our clients for delivering high-end tracking services. At Trackingapp.com, we only focus on our core values of excellence, dedication and quality to deliver the most groundbreaking driver/user-tracking app that's known for its simplicity and scalability.
We have over 20 years of experience in the trucking sector, and that makes us capable to deliver outstanding services to satisfy customers.
To enjoy our services, just download the app right now. If, however, you're facing any issue while downloading or using the app, or if you want to give suggestions to improve the app, then contact us at no-reply@trackingapp.com.
Trackingapp.com 1.27 Update
We update the app regularly so we can make it better for you. Get the latest version for all of the available Trackingapp.com features. This version includes several bug fixes and performance improvements. Thanks for using Trackingapp.com!
More