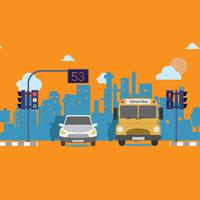 Traffic Simulator Rush 3D
Free Get
Traffic Simulator Rush 3D Description
Traffic Simulator Rush 3D is a fun game use your finger to flick rushing cars across the intersection without crashing , You have to carefully choose the time to move the car Collect coins during gameplay to unlock your choice of traffic in the city.

Gameplay:

* Swipe to move the cars.
* Use slow swipe or fast swipe.
* Click on the car to stop it.
* Avoid crashes in the junction.
* Collect coins and unlock cars.