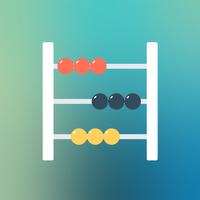 Travel Counter
$0.99
Travel Counter Description
This travel app helps globetrotters keep track of important events along the way, like how many times they took a plane, how many countries or cities they have visited or even how many pairs of shoes they've worn out in their travels.

When first opening the app, you will see some predefined counters but you can always add more using the "+" button.

Going on a road trip ? Use this app and count everything and don't forget to share the results with your friends by posting a screenshot on Facebook or Instagram.

Download the app today and make every day of your travels count.


Attribution:
- The icons used in this app are designed by Freepik from Flaticon.
- The artists that created the icons are : Freepik, Vectors Market, Madebyoliver, Pixel Buddha, Zlatko Najdenovski, Roundicons and Popcorns Arts. Check them out on Flaticon.
Travel Counter 1.0 Update