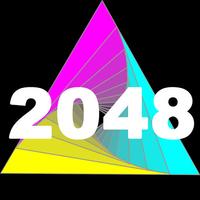 Tri-Sum 2048 - Fun & Cool Math Puzzle Addition Games including Fibonacci Numbers
Free Get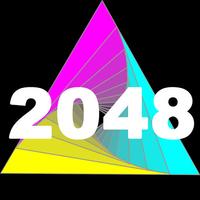 Tri-Sum 2048 - Fun & Cool Math Puzzle Addition Games including Fibonacci Numbers Description
We have created a unique game experience in 'Tri ­Sum 2048' ­- 3 game types, 3 board sizes and 3 visual themes. Based on the enduring 2048 classic, you will find this game design wonderfully engaging, simple and rewarding to play.

● Double Skill
Swipe the same 2 numbers together to make their sum.

● Triple Skill
Swipe the same 3 numbers together to make their sum.

● Fibonacci Skill
Based on Nature's very own numbering system, Fibonacci Skill is a brilliant and interesting addition to the game options in this App. Swipe the Fibonacci numbers together, and watch the sequence grow­ just as it does in Nature.

These 3 game options can be played on 3 different board sizes ­ 3x3, 4x4 and 5x5.

We offer you 3 visual themes for you to choose from, to suit all your playing preferences and moods. We've called them 'Regular', 'Chill' and 'Vibrant'.

Captivating and absorbing for all ages, from the very young to the very old, 'Tri­ Sum 2048' has an easy to learn and fun to master game­play, ­a perfect pick up pastime!

When those precious moments of spare time arise in your day; in transit, the waiting room, queuing for your lunch or even in the bathroom, 'Tri­ Sum 2048' has the scope to keep the mind refreshingly engaged and exercised throughout the day.

'Tri­ Sum 2048' also features Facebook and Game Center connectivity to share game and scores with friends, family and the wider international community of players.

Fellow puzzlers' beware! 'Tri­ Sum 2048' requires some thought, and the road to glory is paved with limited space to merge the tiles. It is not as easy as first expected but you will have fun with the added benefit that your brain will thank you for the workout.

Please contact us for any reason at: info@perfectripple.com

We will get back to you very quickly.

So go on...Tri ­Sum 2048!
Tri-Sum 2048 - Fun & Cool Math Puzzle Addition Games including Fibonacci Numbers 1.2 (1) Update
Thank you for your feedback. As a result we have included; visual improvements to the game experience, minor bug fixes and a re-design of the app icon.
More
More Information
Language:

English

Turkish

More