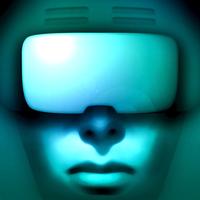 Troopers VR - Join Up Now!
Free Get
Troopers VR - Join Up Now! Description
Join Troopers VR and save the Galaxy!
Kill anything that has more than two legs!

One of the first VR shooters establishing gaze controlled auto fire. Simple game mechanics keep players free from motion sickness.

Align your headset by starting in Landscape mode or by pointing the virtual cursor at the Center View icon.

Scan the QR-code on your goggles to adjust camera and stereoscopic settings.

Would you like to know more?
- Virtual Reality First-Person-Shooter
- Kill tons of bugs
- Fight on four different planets
- Proven to be free of motion or cyber sickness
- Optimized for iPhone 6/6s and ZEISS VR ONE or Cardboard headset
- Includes undistorted Side-by-Side mode
- MFI Controller Support
- No additional input device needed
- No ads, no InApps
- Pay once, play forever!

Young people from all over the globe are joining up to fight for the future.
Never surrender. Never retreat. Never give up.

We Need Troopers - Join Up Now!

Tweet feedback, ideas or an "Halloechen!" to: @flauchersfinest

Warning: This VR experience contains muzzle flashs and other effects which may not be suitable for photosensitive epilepsy.
Troopers VR - Join Up Now! 1.2.1 Update
Troopers VR - Join Up Now!
Now free. Please support the development of this and other VR apps by watching ads.
More