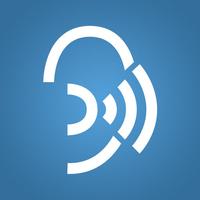 TweakCONNECT
Free Get
TweakCONNECT Description
Works with the TweakCONNECT - the most intuitive hearing product available.

The TweakCONNECT app allows you to pair the sophisticated sound processing and easy personalization of Tweak hearing products with the most intuitive app on the market. Other products force you through a hearing test, then program the hearing device with an algorithm that THEY decide is 'best' for you. TweakCONNECT gives YOU "The Power of Choice," enabling YOU to select the settings that provide the best result for you. With the app on your smartphone, you can easily select the amplification profiles that sound best to you and fine tune the profiles as desired. The app also lets you choose programs that suit your environment, and easily and quickly adjust between them and volume no matter where you happen to be.
TweakCONNECT 1.0.2 Update
Bug fixes.
Performance enhancements.
More