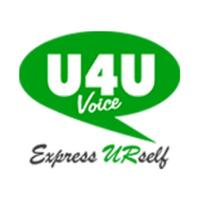 U4U Voice
Not Available
Removed
from the App Store
U4U Voice Description
The U4U Voice mobile app connects you with Jammu and Kashmir irrespective of wherever you are. Stay informed with the latest headlines and exclusive stories from Jammu and Kashmir. To contribute to the democratic ethos of our country and to empower the citizens, especially that of Jammu and Kashmir, SRG has launched u4uvoice.com, a citizen journalism information portal where everyone will get a chance to speak about issues close to their heart, express opinions, and discuss issues in a fair and balanced manner.

FEATURES:

Full social Media Integration in the App.
Pull to Refresh the News.
Youtube Live streams.
In app browser. No need to go out of the app to reach our website.
Get breaking alerts and follow stories as they develop.

Share stories to your social networks, or email/SMS to a friend.
Find what is trending in national and global domains ranging from Politics to food.
U4UVoice app is regularly updated throughout the day.