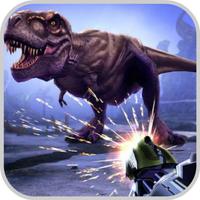 Ultimate Dinosaur Land 3D Hunt
Free Get
Ultimate Dinosaur Land 3D Hunt Description
Ultimate Dinosaur Land 3D Hunter Sim is a hunting simulation that is completely true to life and totally breathtaking. You land on a distant planet inhabited by dinosaurs and progress from a shy wildlife observer to a stealthy and ruthless T-Rex hunter.
Features:
Actual thrill of dino chases and deadly dino attack
Amazing graphics and prehistoric environments
Multiple thrilling levels with different number of dinosaurs.
Awesome game play with attacking animations.
Choose Dinosaur of your choice for hunting from multiple dinosaurs.
Easy and Smooth First person shooter guns included.