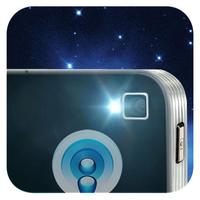 uMobileCam: All-In-One Mobile Surveillance
$6.99
Screenshots for iPhone
More Screenshots for iPad
uMobileCam: All-In-One Mobile Surveillance Description
uMobileCam enables you to turn camera-enabled iOS devices(iPhone, iPad, iPod Touch) into IP cameras with audio and motion/face detection capabilities. This All-in-One app also allows you to remotely monitor built-in/USB cameras on Mac/Windows and various types of IP cameras-1000+ models from 100+ manufacturers with various options.

* Main Features
▶ Monitor live video and audio feeds between your iOS devices, and the iOS device from your computer and vice versa using the same user account
▶ Monitor different types of IP cameras(http://ubntek.com/supportedcameras)
▶ Unlimited number of IP cameras can be configured
▶ 2 Way audio(Push to talk)
▶ Background audio monitoring
▶ Auto preset patrol and Auto sequence(IP camera)
▶ Up to 8 devices can be configured
▶ Directly access to your devices without any 3rd party application
▶ No need to open ports or configure router or get static IP or DDNS(except IP camera)
▶ Secured layer encryption for account authentication: User ID & Key, and Password
▶ Select either the front or back camera(iOS)
▶ Automatically switch to black home screen for secretly monitoring in the dark room or at night(iOS)
▶ Enable or disable LED Flashlight remotely when the back camera is selected(iOS)
▶ Automatically capture images or videos by in-app motion(selectable windows) and face detection to Camera Roll
▶ Get motion and face, and audio detection alerts over Push notifications
+ When Motion and Face, and Audio detec
t, and Notification are ON for mobile device(camera side option)
+ With Email ID, event detection alert for IP camera(if applicable)
▶ Audio & Motion detection with adjustable sensitivity up to 10 levels
▶ Support iCloud, Google Drive, Dropbox
▶ When events are detected on camera side, images or videos can be optionally sent to Cloud
▶ Snapshots at regular intervals are taken and stored in your Cloud
▶ Easily retrieve images by camera name, event type and date stored in your Cloud(iOS)
▶ Optional cellular network alerts
▶ Location Tracking

* Multi-Views Features
▶ Easily view multiple feeds simultaneously on a screen with layout controls (2, 3, 4, 6, 8, 9, 12, 16 views) 
▶ Auto sequence multiviews on one screen 
▶ Live single audio and max 16 video feeds on one screen 

* How to Setup: tap Guide or FAQ button or refer to www.umobilecam.com

* System Requirements
- iPhone, iPod touch, iPad with iOS 6.0 or later
- Mac with OS X Lion or later
+ Camera: Free download at http://ubntek.com/umobilecamera
+ Monitor: Free download at http://ubntek.com/umobilemonitor
- PC with Windows 7 or later
+ Camera: Free download at http://ubntek.com/umobilewincamera
+ Monitor: Free download at http://ubntek.com/umobilewinmonitor

* Note
- Encrypted string randomly generated by user ID and Key is sent to the server for registration. Additional encrypted Password string is saved only between camera side and monitor side on your iOS devices. We do not save your ID and Key and Password, thus you should make a note of them and keep it in a safe place just in case OR you can set the auto login feature
- Key and Password between 6 and 24 characters must contain at least one lowercase letter, one uppercase letter, one numeric digit
- Simultaneously capturing both video and audio feed on mobile device may cause increased video frame and audio delays 

- Plug your iOS device into the charger to keep monitoring for a few hours or more
- Cloud server may respond slowly. It depends on the network traffic and/or your device performance and/or server capability which may cause a little bit of delay in response. You should wait for completely loading.

If you have any questions or comments, or you would like to request that we support additional camera models, please contact us at the email address listed in your app.
uMobileCam: All-In-One Mobile Surveillance 3.1.1 Update
- enhanced performance
All reviews and ratings are reset once an update is released. We would greatly appreciate it if you could continue to award us the 5 star ratings/reviews. Thank you for your support!
More
More Information
Language:

English

Korean

More