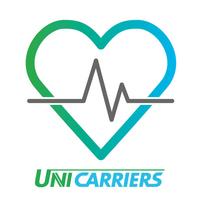 Unicarriers Forklift Fitness
Free Get
Unicarriers Forklift Fitness Description
The whole point of UniCarriers Health & Safety is to prevent problems. Before itís too late.

The exercises have been designed by Birgitta Lovdahl, a licensed physiotherapist specialized in OMT Level 2, and are divided into five sections for operators of order pickers, side-seated trucks, counterbalance forklift trucks, stand-in stackers and pedestrian-controlled trucks with foldable platforms.

The exercises are specially designed to prevent the particular problems operators of these trucks are likely to suffer from.

Completing an exercise session takes no more than about
10?ñ15 minutes, and the exercises are easy to perform correctly. That quarter of an hour is time well spent.

Combine the exercises with your own training in the gym, swimming, jogging or just with a long, invigorating walk.

You probably have some form of discount card for preventive health care at your workplace, talk to your safety officer or your employer to find out what is available.
Unicarriers Forklift Fitness 3.1 Update
Language Updates
Bug Fixes
More