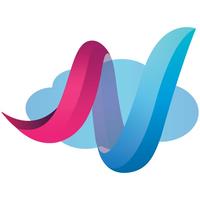 UniPrint Cloud Vault
Not Available
Removed
from the App Store
Screenshots for iPhone
More Screenshots for iPad
UniPrint Cloud Vault Description
UniPrint Vault is an app that works in conjunction with UniPrint Infinity Cloud and SecurePrint to enable iOS users to authenticate and then release their print jobs to their corporate printers.

---How It Works---
1. Print from your computer to the UniPrint SecurePrint Queue. After selecting UniPrint SecurePrint as your printer, you will be prompted to enter a SecurePrint password.
2. Go to the printer that you want to print to and use your iOS device to scan the provided QR code that is associated with the printer.
3. Tap to select the print job to print and then tap the printer icon to print on your iOS device.
4. Enter your SecurePrint password and then tap "OK". Your print job will print out at the printer selected.

---Key Benefits---
• Easy to install and use – Enter your SecurePrint password to release your print job to a corporate printer using your iOS device.
• No need to purchase special printers or standardize your printer fleet - UniPrint Cloud Vault works with all printer manufacturers and models.
• Lower your carbon footprint by reducing paper and ink & toner waste – UniPrint Cloud Vault forces users to print consciously and therefore only print when they are ready to actually pick up their printouts. This alleviates the "print and forget" behavior that results in "forgotten" printouts being left on the printer and eventually thrown out or recycled.
• Improve security – Since UniPrint Cloud Vault prompts users to enter their SecurePrint password in close proximity to the printer, confidential information is not left forgotten on the printer and the risk of confidential printouts being intercepted by the wrong user is greatly reduced.

---Requirements---
• iOS 9 or later
• UniPrint Infinity Cloud account
• UniPrint Cloud Agent running on a Windows PC

For more information on UniPrint Infinity Cloud, visit our website at www.uniprint.net.