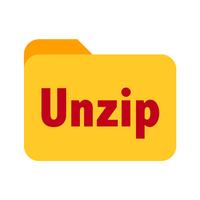 Unzip - Zip Rar File Extractor
Free Get
Unzip - Zip Rar File Extractor Description
Want to extract zip files on your cloud drives? This app is for you
Want to preview files in zip archive? Get this app
Want to control zip level on zip files? Try this app

Features >
+ Switch account if you have more than one
+ Download zip files from cloud drives to your device
+ Preview files in zip archive
+ Extract files in zip archive
+ File browser for extracted files
+ Email, share extracted files to other services
+ Passcode lock
+ Clear cache

Disclaimer >
This app does not provide content. By conforming to Google Drive API Terms of Service, this app allows users to download their files.