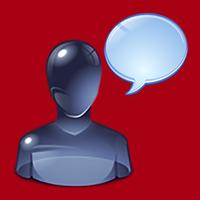 urVoice AAC – Text to speech with type and talk!
Free Get
urVoice AAC – Text to speech with type and talk! Description
urVoice is an easy-to-use, highly customizable, affordable text-to-speech solution. You type it - urVoice speaks it or you can save it as a Quick Phrase to be used later (you can even include a picture).

Works great as an Augmentative and alternative communication device.

We have designed an intuitive, easy-to-use interface that you can customize any way you want based on your individual needs.

Features:
• Text to speech
• Save and play Quick Phrases
• Include pictures from your camera or photo library to customize your Quick Phrases.
• Quickly search saved phrases
• Intuitive, easy-to-use design
• Customize for an Adult or a Child
• Simple and clean UI
• Male voice and multiple female voices
• No Internet connection required

Download urVoice now!

If you have Feedback or Questions, please email us at: ClericSoftware.technical@verizon.net

Check out 'urVoice Lite', our free lite version of urVoice, to experience the functionality and feel of the full version. urVoice Lite has all of the functionality offered in urVoice, but limits the number of saved Quick Phrases to 3 and is ad supported. The full version/premium upgrade has no limit on the number of saved Quick Phrases and removes ads.
urVoice AAC – Text to speech with type and talk! 2.3.1 Update
Fixed bug that sometimes displayed a warning that the volume was too low when it wasn't
More