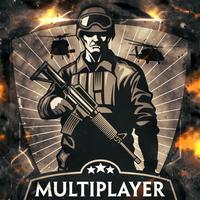 Vanguard Online - AAA Shooting Free Online Games : Lone Survivor Version
Not Available
Removed
from the App Store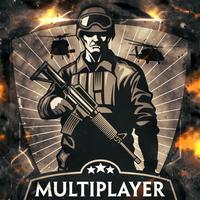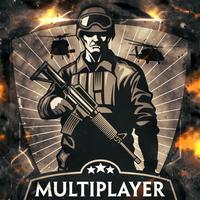 Vanguard Online - AAA Shooting Free Online Games : Lone Survivor Version
Free
Screenshots for iPhone
More Screenshots for iPad
Vanguard Online - AAA Shooting Free Online Games : Lone Survivor Version Description
Are you itching to engage in the best online fps and battle experiences out there? Do you want an authentic and action packed gameplay with precise tactics where you feel like a lone survivor? Vanguard Online is the right game for you! This is a cool gaming experience where you play against people from all over the world as you showcase your skills in battlefield. It's a refined game where you feel like a member of the expendables 3 as you are eliminating enemies from the map!

You can choose to play in the forest, desert or combat and there are multiple game modes to choose from. Vanguard Online delivers a very good team based fighting experience that will allow you to immerse yourself in the action at all times. If you love free online games, then this is a online shooting game you can enjoy and it will feature amazing gameplay moments! Not only can you chat with the other players and strategize your approach, you can also use more than a dozen weapons and tactics to eliminate the enemies. You don't even have to go in the frontline in FPS Russia, you can eliminating enemies from shooting range if you want.

The multiplayer here is great and it allows you to be the ultimate vanguard as you lead your team to victory. The online game features an immersive ranking system that helps you showcase your might in front of your friends whenever you want. And if that's not enough for you, the graphics are excellent and immersive, not to mention that you get complete movement freedom. Controls for Vanguard Online are fully optimized for the mobile devices, so rest assured that eliminating your enemies in this AAA game will be fun and fast. Not only that, it will also feel very rewarding!

Want to be high on those leaderboards? Vanguard Online helps you do that as well and we are offering you the ability to be the ultimate badass you wanted to be as you become the lone survivor on the frontline!

Online Game Features
* Chat with your friends and other players
* More enemies you will eliminate, you will be able to unlock more weapons,
* You will be able to play the multiplayer game in two modes: join team to play mobile strike game to challenge other team, or you can play online games with single status and can challenge other players playing single online.
* Ranking System like cs go (From Private to General)
* You can select weapons from Sniper, Shotgun, Pistol,AK47 etc..
* You can play either in desert or in forest battlefield 4 maps: huts, towers, trees, and houses for battle and hide!
* It is easy to be a pro player in this first person.
* Smooth and user friendly touch control will add extra special dynamics to this shooting game!
* You can enjoy the improved graphics and enticing sound effects of this free online games!
* In-Game Buy menu system like cs go on fps russia
* This free online games has rating system: You can win 1 rating when you kill. You will lose 1 rating when you die.
* Enjoy the freedom of high score: Keep your rating high to be in top soldiers list. You can follow the best players in your country and world from high score list.

If you always wanted to play a great multiplayer shooter on your mobile device, your dreams are now true! Vanguard Online is a cool, action packed and immersive shooting game that puts the action and lots of weapons in your hands. Download the game now and harness their power, your will love the experience!

Made with Unity.
Vanguard Online - AAA Shooting Free Online Games : Lone Survivor Version 2.0 Update
* Adjustable controller
* Throw grenade
* Kill streak system
* Record and share your gameplay
* New map
* New things on desert and forest
* Better movement
* Fixed climbing
for more... Check your game.
More