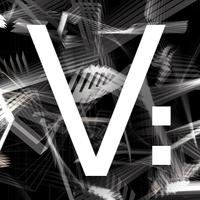 variant:breaker
Free Get
Screenshots for iPhone
More Screenshots for iPad
variant:breaker Description
variant:breaker is an audiovisual artwork that creates beautiful, ever-changing music and imagery. The app combines user input and built-in randomness to create images and music that will continually change, grow and evolve, offering a new and different experience every time. For users of all ages, variant:breaker is a chance to explore and experience a unique work of generative art.

variant:breaker was created for an installation in New York City's Times Square, and combines immediately responsive interactivity with aggressive visuals and sound designed to stand up to one of the most intense audiovisual environments in the world.

To interact with variant:breaker, simply touch the screen. Each touch will play a new, randomly selected sound and alter the visuals. You can use up to 10 fingers at once to control the sounds and visuals.

You can view the indeterminate audio engine by tapping the dot in the lower right. The display shows the different elements of the musical composition as they are loaded by the engine through a combination of chance and user input. The center button opens a menu of settings for the app, and the button to the right allows you to take screenshots of the visuals, automatically saving them to your photo library.

The Variant apps are a new series of generative audiovisual artworks from Interval Studios featuring visuals by Joshue Ott and music by Kenneth Kirschner. Each Variant features a unique visual composition by Ott based on his superDraw visual performance software, as well as a new indeterminate musical composition by Kirschner. Each Variant app also offers a different set of interactive controls for the user, ranging from the ability to subtly influence the development of the piece to total interactive control over both visuals and sound. All of the Variants are generative artworks: through a varying combination of built-in randomness and user input, each Variant will continually grow and evolve over time without ever directly repeating itself either visually or musically, offering the user an ever-changing, ever-evolving audiovisual experience.
variant:breaker 1.01 Update
-fixed issue that could result in stuck touches.
More